Tony Valdez, Pastor
Tony has been the pastor at Edmund Blvd. since February of 2013. Prior to Edmund he served as Associate Pastor and Youth at Emmanuel Baptist Church in Waco, TX from 2006-2013. He also served as the Assistant Director of Activities and Day Camp Director at First Baptist Church of Waco from 2006-2010. Tony and his wife Leah have two amazing children, Brayden and Braxley. Tony loves to cook and enjoys spending time in the kitchen as long as it doesn't mean washing dishes. He is 35 years old and brings lots of energy and fresh ideas to Edmund. He received a B.A. from Baylor University and a Master of Divinity from Truett Seminary in 2010.
Kyla Gust, Ministry Assistant
Kyla has served as secretary at Edmund since 2008. She has many years of experience keeping pastors and ministers in line. Prior to Edmund she worked at GTE/Verizon. She enjoys cheering on the Longhorns and giving the pastor a hard time when Baylor loses to UT. If she is not cheering on the Longhorns you can find her cheering on the Packers and giving Cowboys fans a hard time. She loves her dogs, kitties, mouse, Lucky, her husband Fred, and going to the lake.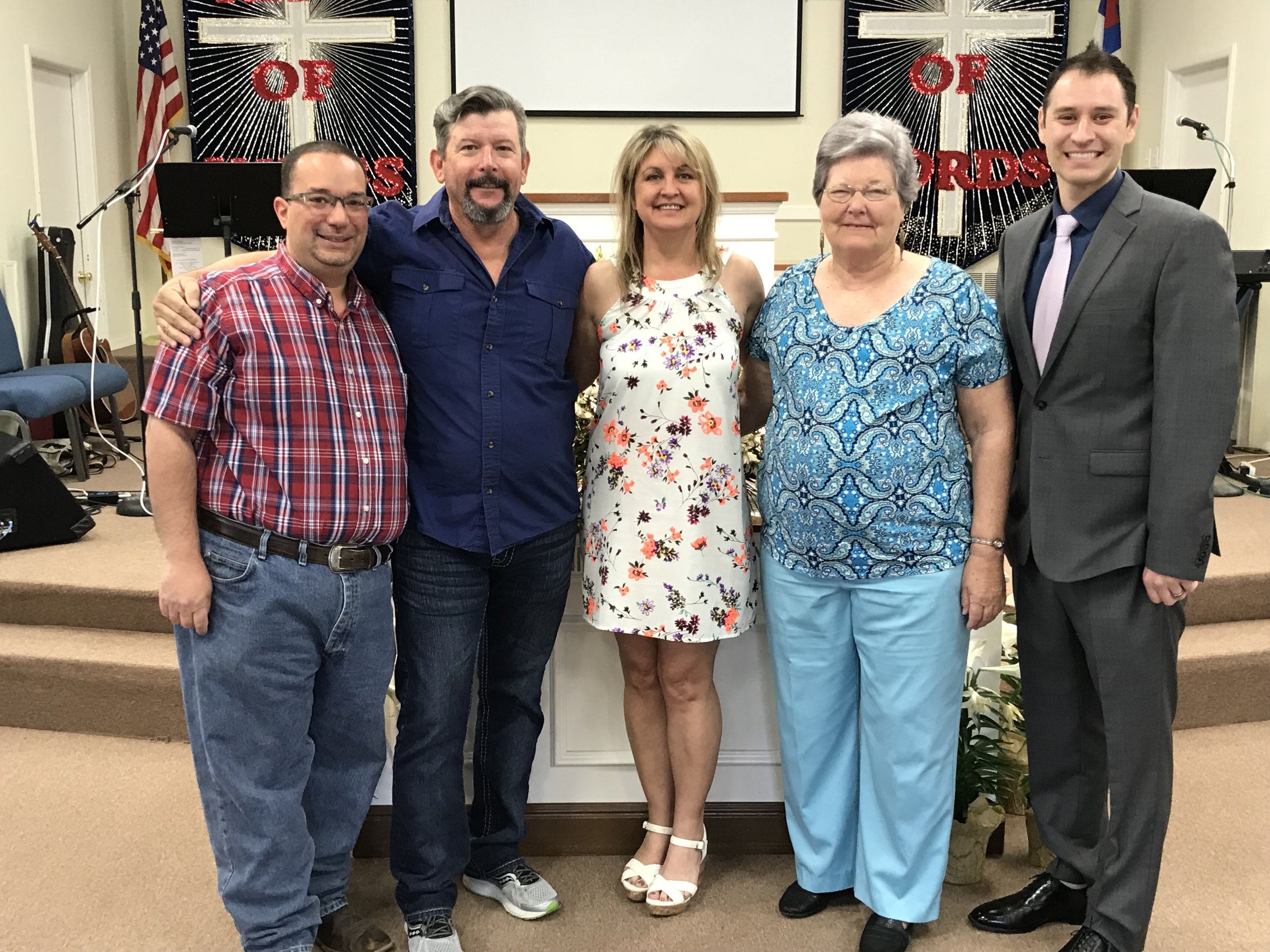 Worship team
Judy Wright has been the piano player at Edmund for several years. She is an accomplished piano player. When she's not playing the piano she is cheering on the Dallas Cowboys.
Carlos Flores is a lead vocalist. He has been leading music at Edmund since 2015. When he's not singing he is teaching in the education department at ASU. His nickname is Dr. Flo.
Beverely McCleery has been leading music at Edmund since 2015. She is our female vocalist and guitar player. If you're looking for a house she's the one who can steer you to a real estate agent within her company.
Glenn McCleery has been accompanying the worship team on drums since 2018.
CAMRY WEINHEIMER, NURSERY DIRECTOR
Camry has been working with us since 2018. She has a degree in early childhood education from ASU. She currently teaches at Central High School and also works with the TEX-ANNS.